Tabasco®

Get recipes, print coupons & find product info for our 7 Pepper Sauce flavors. Also, learn about McIlhenny Company & explore Avery Island, our Louisiana home.

https://en.wikipedia.org/wiki/Tabasco_sauce

https://www.facebook.com/TabascoUS/

https://twitter.com/tabasco

https://www.instagram.com/tabasco/

https://www.youtube.com/channel/UCdWgVh97gg1i3CMwTP1ls9g

https://www.pinterest.com/tabasco/

?>
Tabasco® Brand Habanero Sauce
Fruity, yet fiery Jamaican-style pepper sauce that delivers fresh, tropical flavor.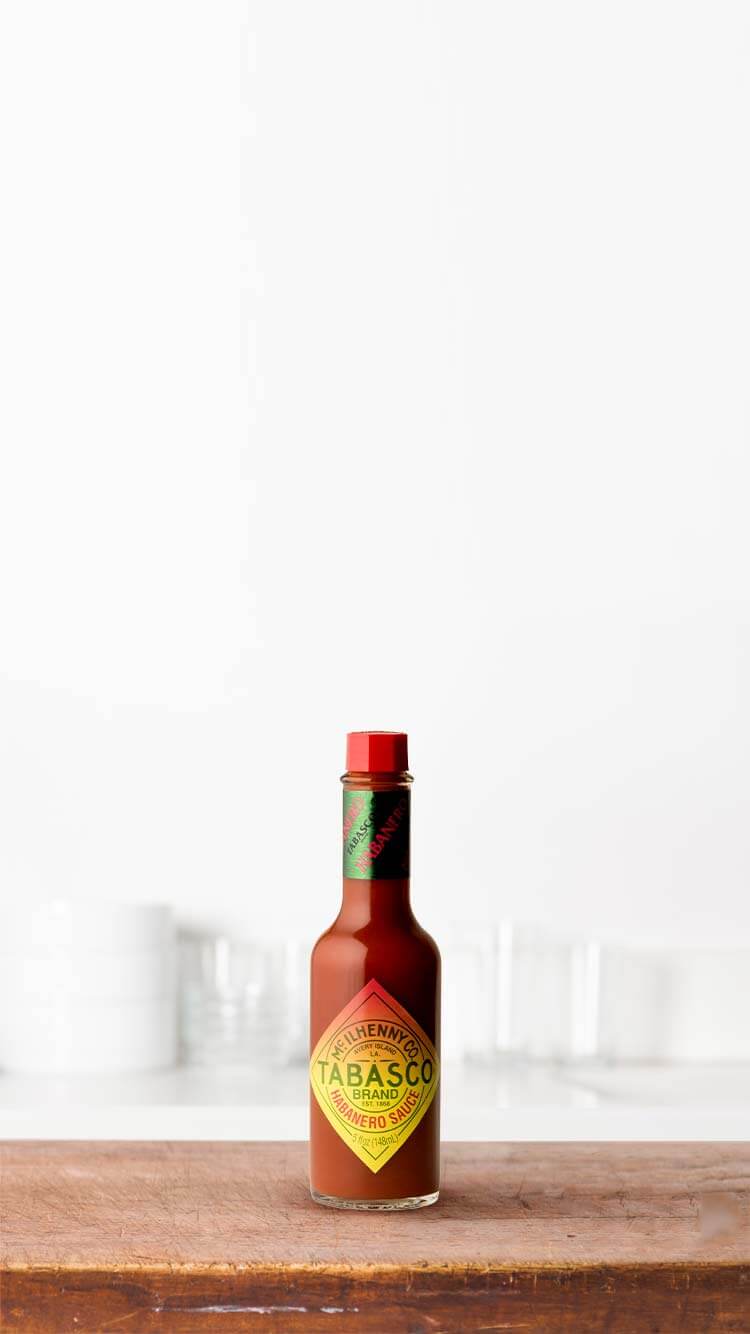 Contact A Broker
A CELEBRATION OF TASTE
KICKS UP ALL KINDS OF DISHES, DELIVERS UNFORGETTABLE ISLAND FLAVOR
The adventurous flavor of clean-label TABASCO® Habanero Sauce transports any meal. Among chefs it's a well-loved secret ingredient used in marinades and basting to add flavor to steaks, ribs, chicken and more. For customers, a dash takes any dish up a notch.
Scoville Rating: >7000
A "Scoville Heat Unit" is a measure of capsaicin - the chemical in peppers responsible for their heat.
View Full Scoville Chart
Ingredients
Distilled Vinegar
Habanero Pepper
Cane Sugar
TABASCO® brand Pepper Sauce (Distilled Vinegar, Red Pepper, Salt)
Salt
Mango Purée
Dehydrated Onion
Banana Purée
Tomato Paste
Tamarind Purée
Papaya
Spices
Garlic
TABASCO® Pepper Mash (Aged Red Pepper, Salt)
Nutrition Facts
per 1 tsp or 5mL
Dimensions (In)
7.00" x 5.00" x 5.75"